Webinar Explores Aging Well, Maintaining a Healthy Body & Mind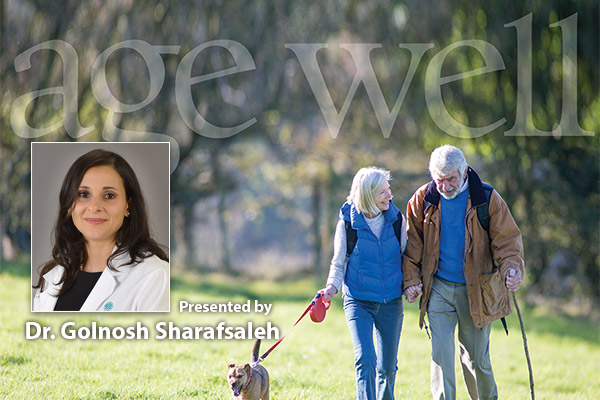 "Just because you age, it doesn't mean you have to be sick," said Dr. Golnosh Sharafsaleh. "Healthy aging and preventative care are crucial in maintaining independence and promoting the best quality of life that a person can have."
As director of the Geriatric Medicine Fellowship Program at Carolinas HealthCare System Blue Ridge, Dr. Sharafsaleh is dedicated to transforming the delivery of health care for older adults. The geriatric medicine and preventative care specialist shared her expertise on health promotion and preservation during a presentation on Nov. 13 at Grace Ridge Retirement Community.
Dr. Sharafsaleh discussed health issues that affect older adults and ways to age gracefully and live a longer and healthier retirement. Topics included: chronic disease, depression, preventative care, immunizations and screenings, vision and hearing loss, nutrition, dietary supplements, falls and physical activity.
Watch now:
Nestled in the foothills of the beautiful Blue Ridge Mountains, Grace Ridge is a Life Plan Community spanning 52 pastoral acres in Morganton, NC. Come for a visit and find out why our community repeatedly garners awards, high rankings and superior satisfaction ratings as one of the best retirement communities in North Carolina.