Mountain Views: Tourism at Grace Ridge
Resident Guest Blog by John Wells
As a very small child, I cherished the security, comfort and care provided by my home. With no idea of the wonders of the world that are out there, I was perfectly content to stay at home.
As I grew older and began to know the wonders of the world, I developed a great desire to travel and tour. The older I got the more of this I did, traveling to all 50 states, all seven continents, looking for the magnificent beauty of nature.
I have many great memories of these tours around the world, but no longer have a desire to travel. The age I have reached in recent years has renewed my appreciation for being at home, which is now Grace Ridge.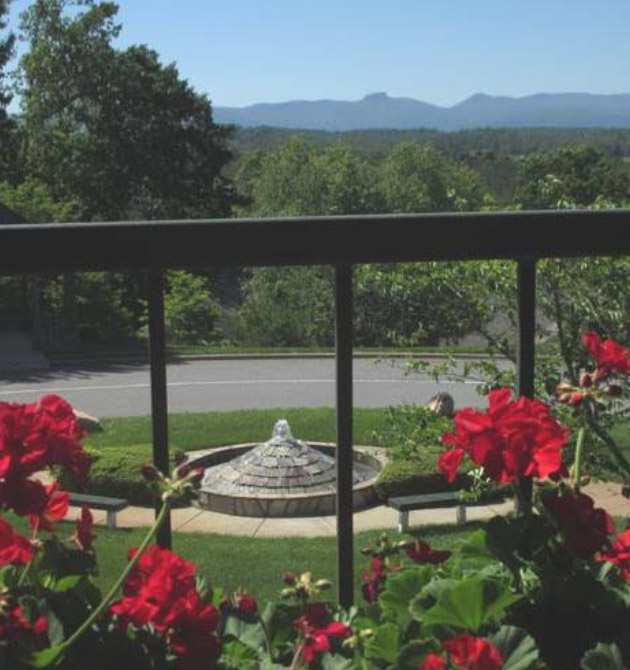 At Grace Ridge, I have the unique opportunity to tour without travel. From my home, I look out over a gigantic panorama of scenic beauty that changes every day and throughout each day. With my eyes, I frequently tour this fabulous view and always see new points of interest and beauty. I look down from our low balcony and see lush green grass, colorful flowers, butterflies and a fountain splashing water onto a stone waterfall and pool.
I see a vast forest of trees covering the lowlands, hills and mountains. I see small patches of farmland within the forest scenery and interesting outcropping of stone on high mountainsides and tops. I look out to see the mountains' high peaks creating a long skyline from southwest to northeast. Table Rock Mountain's distinct profile rising above surrounding mountains provides a variety of images, as the sunlight and clouds vary throughout the day.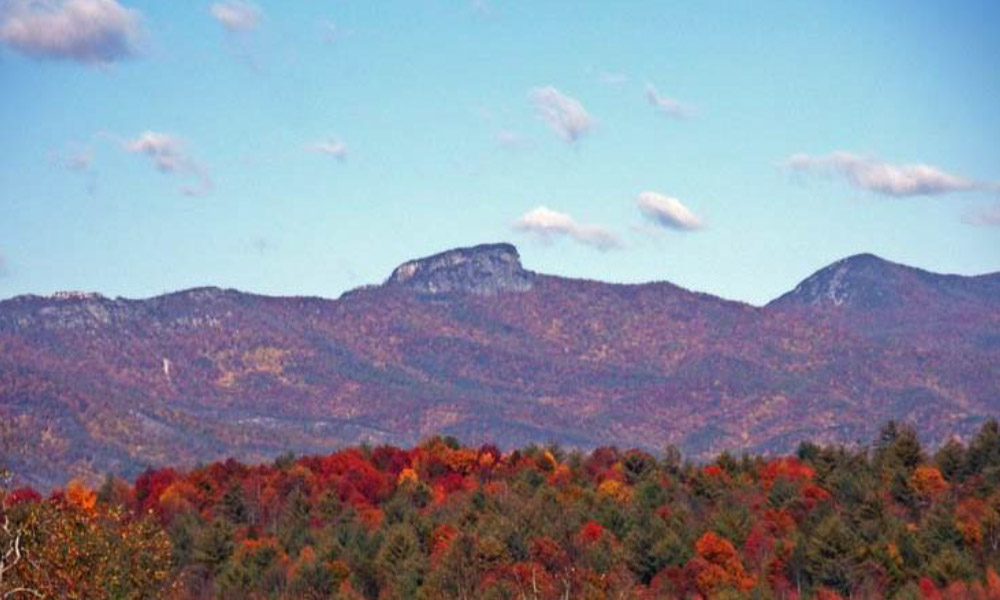 To the north, I see Grandfather Mountain majestically standing above all other mountains. Reaching high in the sky, the top of Grandfather Mountain is often blanketed in clouds or snow.
When I look out each morning, I see a different view that nature provides. Clear skies bring out the details and colors in the miles of landscape seen from my home.
During sunny days in the fall, the changing leaf colors produce a dramatic display that evolves back to a blanket of green in the spring. A tall, white steeple of a distant country church rises above the treetops to create an inspiring scene. Early morning clouds, that fall in the valleys and lower mountainsides, form picturesque displays that are always unique and interesting to see.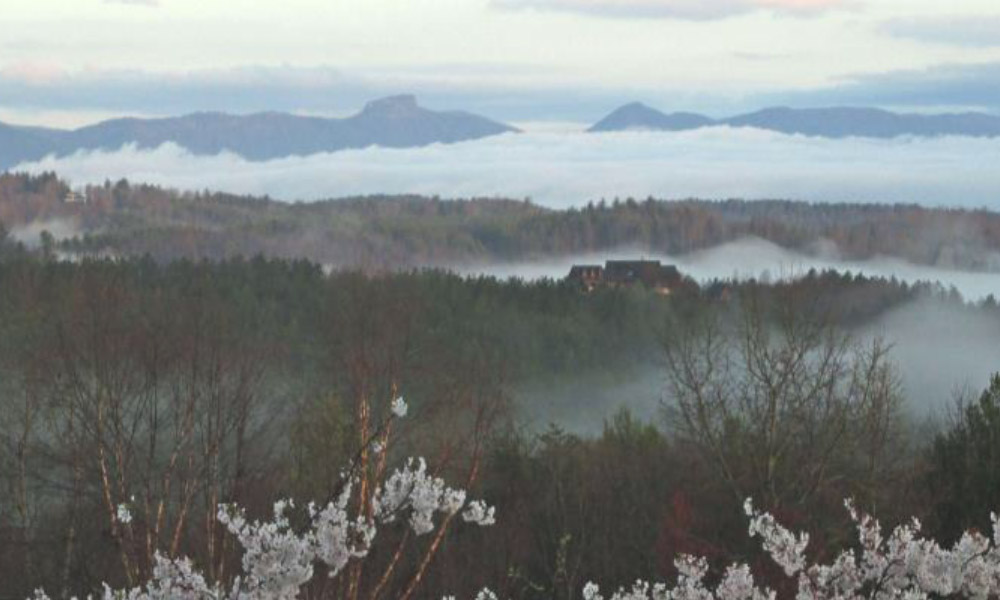 Foggy mornings are rare and typically light, providing a mystical view of the mountain landscape, with clearing skies early in the day. I see gentle rains in distant tall columns that drop from clouds and slowly move across the hilltops to bring refreshing moisture and storms to watch as dark clouds come over the mountains with furious winds, lightning and heavy pouring rain. Safe and secure in my Grace Ridge home, I view such storms as exciting nature tours.
Winter snowfalls are infrequent, but beautiful to see, as I look out to the mountains from my warm and comfortable home. It is fascinating to watch millions of snowflakes drifting down to turn my great panoramic view into a calm and peaceful white terrain.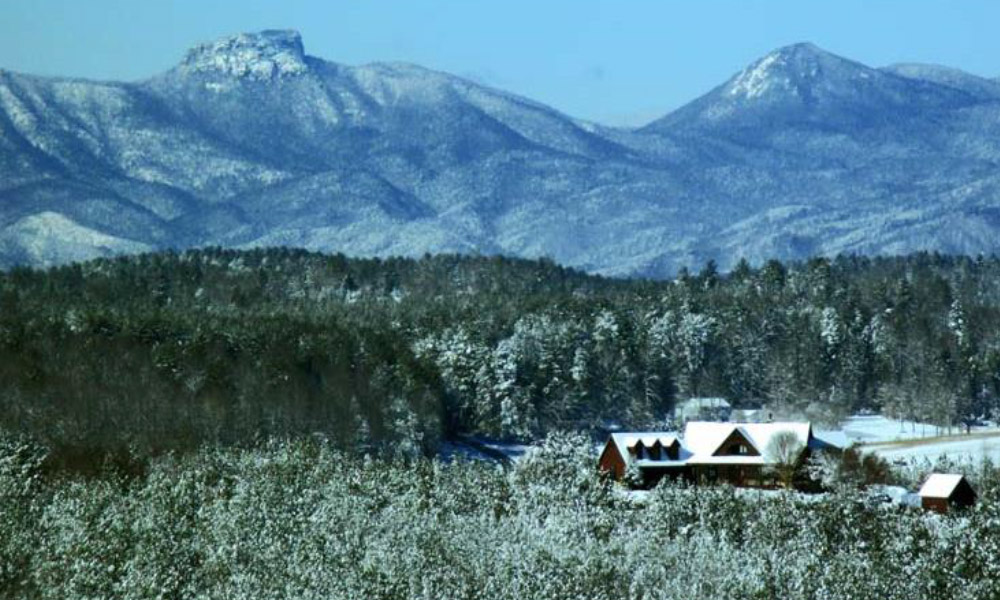 The snow soon melts away after providing a visual tour of a winter wonderland with a quick return to the climate I prefer.
The mild climate we enjoy allows us to frequently sit on our balcony and look out to see and hear many wonderful things nearby and far away. Songbirds nesting in the area or migrating through greet us with chirping in the morning. Small birds fly about, large birds sail high in the sky and hummingbirds zoom in to perch on the feeder for a meal.
On the balcony, we hear the peaceful sound of babbling water in the fountain that is reminiscent of a small mountain stream. The clouds we view are indeed mesmerizing. With ever changing shapes and types in shades of white and grey, clouds provide artistic displays that capture the imagination.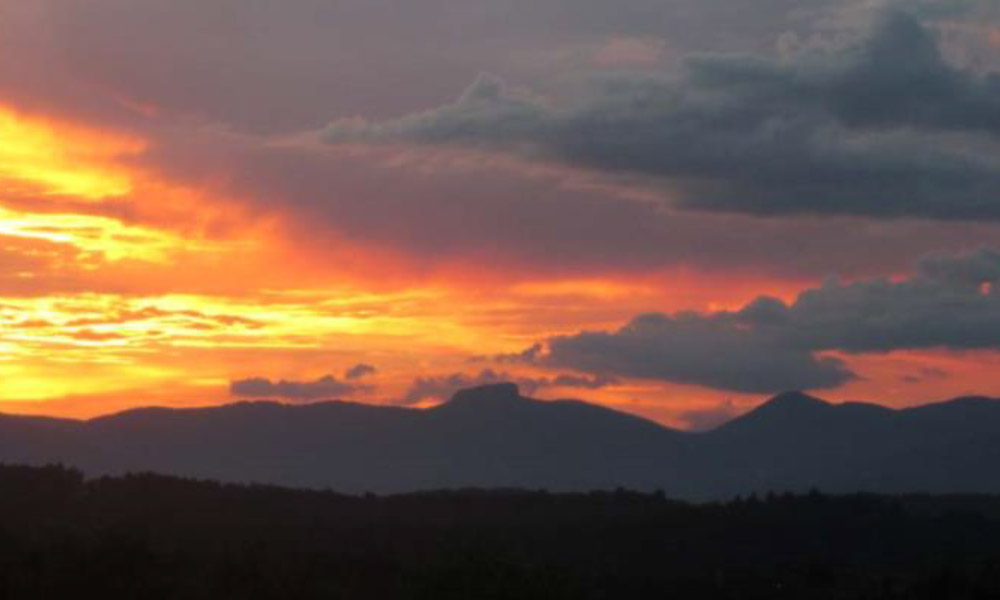 Our sunsets are opportunities for truly fantastic visual tours. A wide expanse of the western sky lights up above the mountains with brilliant shades of yellow, orange, red, blue and lavender, growing darker as the evening progresses.
As sunsets fade away, we know that a new day will bring out another display of brilliant colors, perhaps even more spectacular. Nightfall produces an awesome sky, with millions of stars, that reminds us of what a wonderful world we live in.
Living at Grace Ridge allows me to take a variety of interesting and enjoyable visual tours every day while remaining in my home with caring friends and staff around me. I cherish these tours as I do the more exotic tours I experienced in the past.
I have learned that tourism is an odd thing. We fly off to a strange land eagerly abandoning the comforts and pleasures of home and then spend time and money in a futile attempt to recapture the comforts and pleasures that we would not have lost if we had not left home in the first place.