Grace Ridge Named Top Performer in Resident Experience
Grace Ridge, a continuing care retirement community owned and operated by Carolinas HealthCare System, was recently honored with three awards for excellence in resident experience.
The awards identified "Top Performers" in various categories and were based on 2014 Resident Satisfaction surveys and American Healthcare Association (AHA) national quality initiative goals.
Top Performer designation was given to departments and organizations that ranked above the 75th percentile nationally in resident or patient experience. Grace Ridge not only received this designation in three areas, but scored within the top 10 percent in each.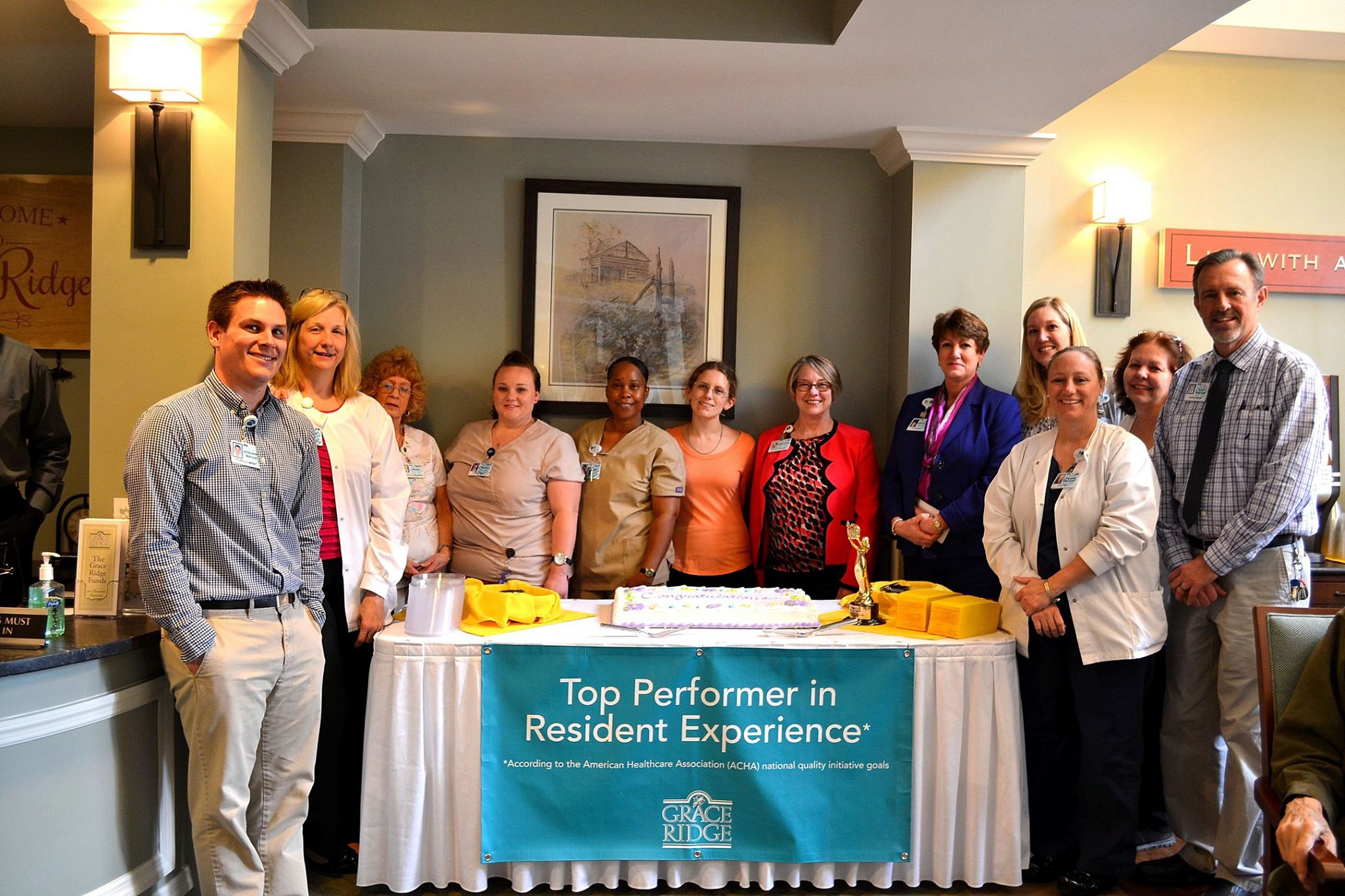 Grace Ridge earned the following Awards of Excellence in resident experience:
Grace Ridge Retirement Community (overall) – Top 10 percent
Grace Ridge Assisted Living – Top 10 percent
Grace Ridge Memory Care – Top 5 percent