My Favorite Things At Grace Ridge Holly Days Sale
Julie Andrews sang "My Favorite Things" in the Rodgers and Hammerstein's "Sound of Music." During a recent outing to the Hudson Dinner Theatre, Grace Ridge residents were able to enjoy the original lyrics from the musical. As we sat listening intently to the melodious sound of the players, I couldn't help but think of my favorite things and especially of those things we would be sharing at our fourth annual Holly Days Sale.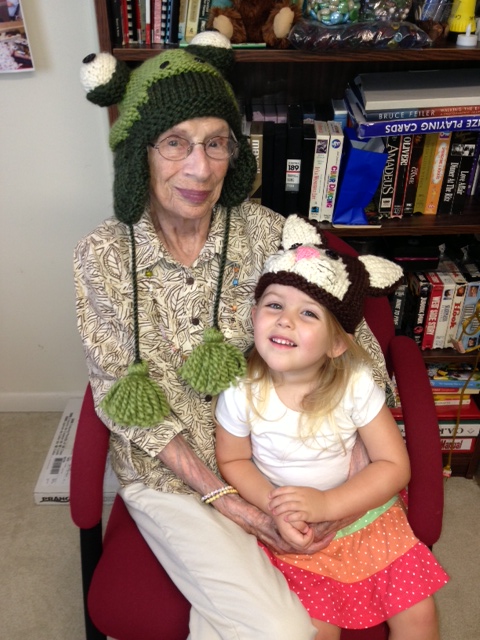 Friday, Nov. 8 from 3-6 p.m. and Saturday, Nov. 9 from 9-3 p.m., vendors will join us in the Ervin Community Room of Grace Ridge as we begin our celebration and shopping for the upcoming holidays. More than 30 vendors will be selling handmade and specialty items.
This year those visiting the "Holly Day Sale" will be greeted by Grace Ridge's 6-ft Santa and his resident elves. Upon entering the community room we hope your heart will sing as did Julie Andrews as you walk the aisles and view some of our favorite things.
Some of our favorite vendors will be back this year. Linda Costner will be joining us with her beautiful handmade jewelry. Another favorite is "Throughout the Garden." Each year our residents ask "is she coming back?" And yes, she'll be back with her delicious homemade salsa, dips, and things to make your mouth water!
Then how about the woodsman, the weaver, the potter, the toy makers, the beekeeper and more? How about the cartographer, authors, monogrammer, painter and more? Yes, these favorite vendors will be back to bring us our favorite things!
How about new vendors? Our answer is yes, we will have many more new favorite things to add to your list. We've added a flower arranger, masseuse, jamberry nailer, tote bag maker and more. First Advent Christian Church members will be selling homemade desserts and their famous favorite things – homemade chicken pies! David Turbbeyville will also return with his handmade candles – all of David's sales aide Haiti!
Learn more about our Holly Days Sale!
We hope you can join us and find some of your favorite things at our "Holly Days Sale" on Friday, Nov. 8 and Saturday, Nov. 9. For more information please call 828-580-8328. Grace Ridge is located at 500 Lenoir Road in Morganton, NC.