Welcome Maestros! Residents Host Symphony Guest Conductors
Resident guest blog by Doreen Fish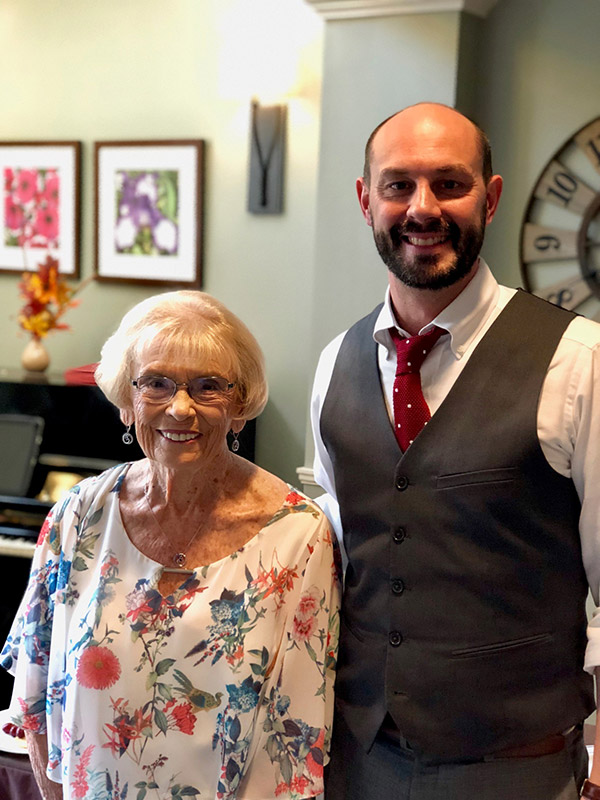 Grace Ridge enjoyed a special new relationship this 2018-19 season with the award-winning Western Piedmont Symphony.
The 54th season was an exciting one highlighted by the Masterworks Series' Maestro Challenge. Four guest conductors with soloists from around the world vied to be the new conductor and music director of the Western Piedmont Symphony.
These gifted candidates were in town for approximately 10 days participating in rehearsals, concerts and educational events. They challenged each other with their artistry, ability to lead, and ability to communicate with the orchestra and audience.
Grace Ridge was fortunate to be chosen as a venue in Burke County to host candidates prior to their performance. Each candidate attended a "meet and greet" wine and cheese reception in our lobby, followed by dinner in the Private Dining Room. Orchestra staff and all the season ticket holders were invited.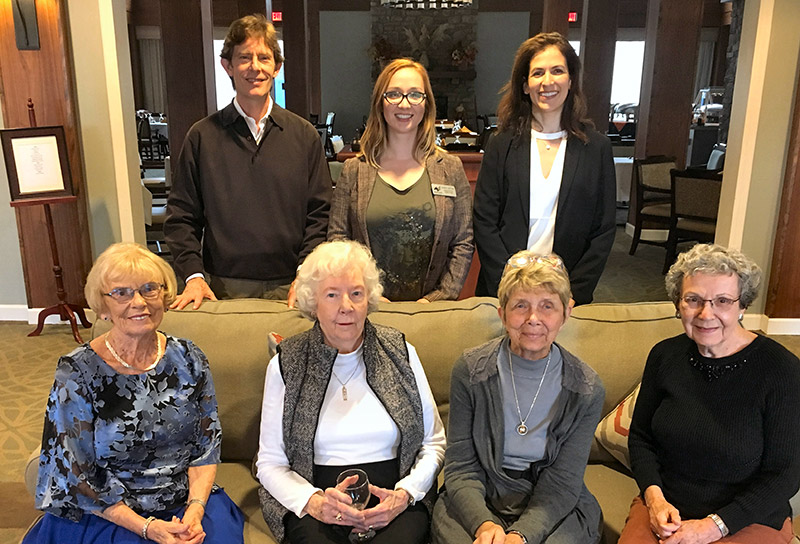 The first candidate we hosted was Matthew Troy, who conducted the season opening Masterworks concert in October titled "Mystery, Science and Theatre." In November, we met Arthur Post who conducted the second concert in the Masterworks series, "Fall."
In January, we hosted Bruce Kiesling prior to the February Masterworks concert, "Shades of Red." We hosted the final candidate, Mélisse Brunet, in March for the concert, "Enigma."
It's been such a memorable concert season and we're honored to have had the opportunity to meet these talented Maestro Challenge candidates. As members of the audience, it helped make our choice about which candidate we preferred (They were all fantastic!). We look forward to finding out on May 4 who will be the new conductor and music director of the Western Piedmont Symphony!