Make some noise! Grace Ridge welcomes music therapist Chesley Mercado.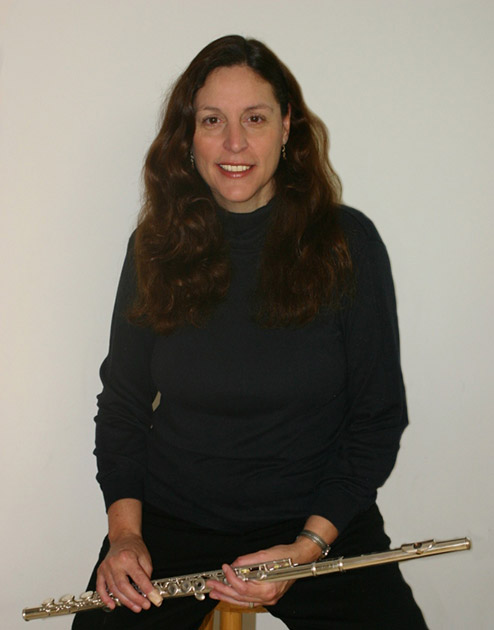 That passion for developing relationships with others through the power of music cultivated a career in music therapy that's spanned three decades. Now, Mercado has returned to her hometown, joining Grace Ridge as the community's first music therapist.
"I'm excited to begin this new journey with the Grace Ridge family and lead the community's musical activities," she said. "It's wonderful to see someone light up with enthusiasm when they hear a certain song or melody."
Among the variety of programs slated to begin, Mercado hopes to incorporate drumming courses and sign language music therapy — courses that can help enhance the health and well-being of the retirement community's residents.
"Active music-making is powerful. Research shows it can provide a source of enhanced social cohesion, enjoyment, personal development and empowerment," she said. "Plus it can contribute to recovery from depression and maintenance of personal well-being throughout these latter stages of adult life."
Morganton calling
Mercado received a bachelor's in music therapy from Shenandoah Conservatory of Music, a master's in music therapy from Radford University and a doctorate in leadership from Nova Southeastern University.
Previous positions include music therapist and director of creative therapy at the J. Iverson Riddle Developmental Center and executive director of the Lancaster County Council of the Arts. Most recently, Mercado served for 19 years as a music therapy professor at Georgia College and State University.
"I loved higher education, but Morganton was calling, so I moved home in June 2019," she said. "I look forward to sharing music with the Grace Ridge community; taking daytrips to visit my siblings, Miller and Lee Ann; and spending time with my pit bull mix, Maggie, and my cat, Jake."
Executive Director Chris Romick added, "Our community is filled with musicians and music lovers, so everyone is excited to welcome Chesley to the Grace Ridge family. Her 30 years' experience in music therapy and wide range of skills and expertise will help enhance the lives of our residents for years to come."
Nestled in the foothills of the beautiful Blue Ridge Mountains, Grace Ridge is a Life Plan Community spanning 52 pastoral acres in Morganton, North Carolina. Come for a visit and find out why our community repeatedly garners awards, high rankings and superior satisfaction ratings as one of the best retirement communities in North Carolina.