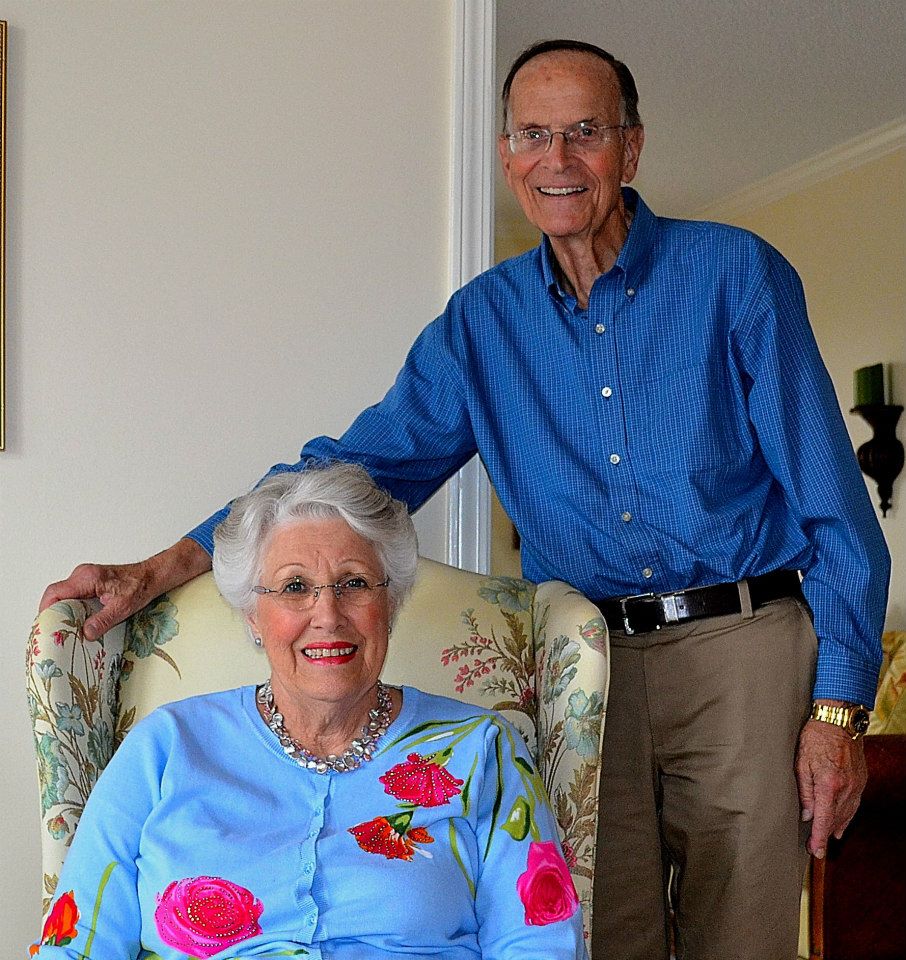 George & Ruth Smith
George and Ruth Smith first met in 1952 when a mutual friend arranged for the two to meet on a blind date. The couple immediately hit it off. When asked where George took her on that first date, Ruth can't help but laugh. "It was a wiener roast and hay ride! Believe it or not!"
The pair would marry in 1955, but not without parental consent. "I wasn't yet 21," explained Ruth. "And we had to have a signature from a parent. So my mother had to come down with us to the courthouse to give her permission for the marriage."
George and Ruth would go on to have a large family – six children in all, four of which they adopted from Korea. George worked for Merck as a chemist for 37 years before he and Ruth decided to retire down south, moving to Hilton Head, SC. But they soon discovered their love for western North Carolina and eventually bought a second home in Blowing Rock. They would spend some time traveling back and forth before deciding to make the Blue Ridge foothills their permanent home.
They joined the Grace Ridge family in the fall of 2014 and are excited for their next adventure together. "We love the atmosphere – the friendliness," says Ruth. "We really love the food! The view is magnificent too, and we enjoy taking our dog, Velvet, for walks. George loves to garden, so he's looking forward to spring."
Another milestone they're looking forward to in the spring will come on April 6, 2015, when George and Ruth celebrate their 60th wedding anniversary.