The Impact of Senior Scams — How to Protect Your Parents and Loved Ones from Them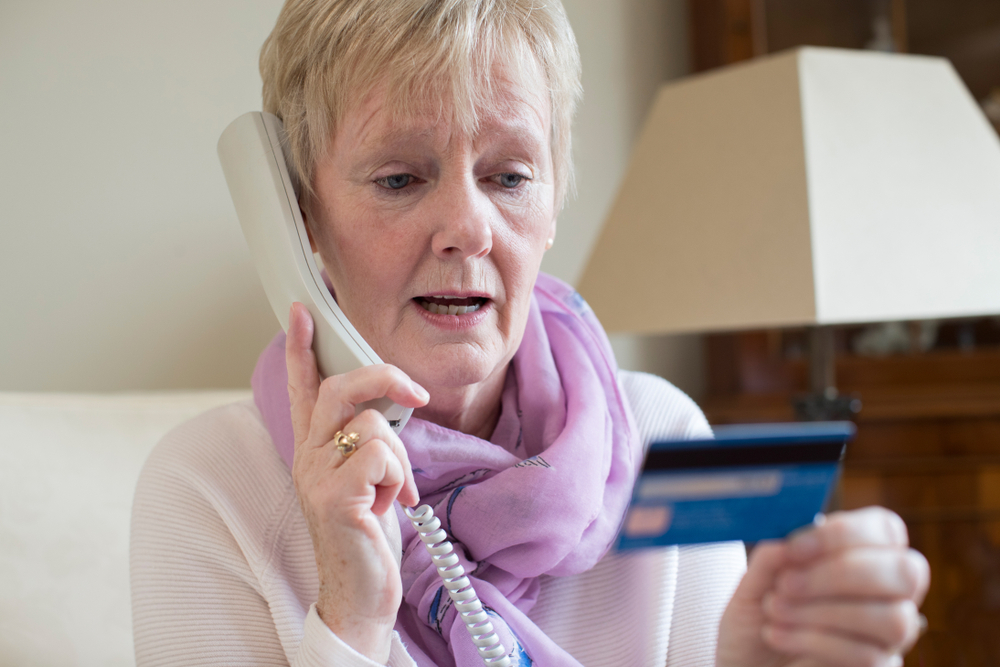 Imagine working and saving your entire life only to fall victim to an online scam losing exponential amounts of money meant for your retirement. That's what happens to millions of seniors every year. Seniors are often targeted for financial scams because they're believed to have a significant amount of assets and less technological knowledge.
If your parents or loved ones become victims of one of these scams, it can leave them in a vulnerable financial position with a short amount of time to recoup from the scam. That's why it's important for you to help them be on the lookout for online scams. This blog post will help you and your loved ones learn how to identify a scam and avoid being taken advantage of.
How to Identify an Online Scam
Look for these warning signs that may indicate your parents or loved ones are the victims of a scam.
Unusual Changes to Their Accounts.

This could be unexpected withdrawals, a new person added, or sudden use of their ATM or credit card. Talk to your parents or loved ones about these changes, and if it turns out they have been scammed, seek immediate financial assistance from their bank or credit card company.

Past-Due Bills.

If you notice your parents' essential bills (utilities, mortgage, insurance) are suddenly unpaid despite having adequate income, you might want to investigate what is causing this to ensure their accounts haven't been compromised.

Behavior Changes.

If your parents or loved ones suddenly start acting confused, unkempt or afraid, make sure you communicate with them and get to the root of the problem. If they've fallen victim to a scam, they will likely be afraid and might be embarrassed to talk to you about it.
5 Ways to Protect Seniors from Scams
To actively protect your parents or loved ones from being scammed, follow these steps:
Avoid Solicitations.

Encourage your parents or loved ones to never buy anything from an unfamiliar company or source. They should always obtain the salesperson's name, business identity, telephone number and business license number before they make any transaction with them. Make sure your parents or loved ones are communicating with you about potential purchases, and use the information they've gained about the seller to do an internet search to ensure they're legit.

Shred All Receipts.

Advise your parents or loved ones to shred any credit card receipts they have that contain their personal information. Identity theft is a huge business, and it's important that your parents or loved ones don't do anything that would make them susceptible. They should also monitor their bank and credit card statements regularly and contact their financial institutions immediately if they notice suspicious activity.

Sign Up for the 'Do Not Call' List.

You can visit this

website

to sign up your parents or loved ones for the Do Not Call list to stop telemarketers from contacting them. This will prevent them from having to communicate with individuals trying to conduct scams over the phone.

Avoid Giving Out Personal Information.

Educate your parents or loved ones and inform them to never provide personal information over the phone. This includes their credit card information, banking information, Social Security number, Medicare information, and any other personal details that could be used to scam them financially.

Use Direct Deposit.

Help your parents or loved ones set up direct deposits for any of their benefit checks or other sources of income. Using direct deposit ensures that checks go directly into accounts and are protected. This will help them avoid scammers from stealing checks out of their mailbox.
Explore Senior Living Options at Grace Ridge Retirement Community 
Searching for the right community for your parents or loved ones? At Grace Ridge Retirement Community, we offer a variety of senior living options and care services tailored to the needs of your loved one. While no lifestyle can provide 100% security, our staff works diligently to make sure your family members are safe and well cared for.
To learn more about the full continuum of care your loved one can experience at Grace Ridge Retirement Community, contact us today.