Grace Ridge Welcomes New Executive Director Chris Romick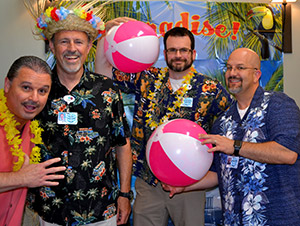 Grace Ridge Retirement Community welcomes Chris Romick as its new Executive Director. Romick will be responsible for overseeing the day-to-day operations of the Life Plan Community, which offers an active, independent lifestyle with a full continuum of care.
"It's an honor to be part of the Grace Ridge family and Morganton community and I look forward to getting to know all the residents and team members," Romick said. "I'm also excited about the investment made in this community and the continuation of upgrades and renovations that started in 2013."
Romick brings more than 20 years' experience in the senior living industry. He is a licensed nursing home administrator and has previously held the roles of marketing director, regional director and executive director.
"In those roles, Chris succeeded by developing financially sound communities with high resident satisfaction and team member engagement scores and we're confident that he'll have continued success at Grace Ridge," said David Pope, vice president of clinical services, Carolinas HealthCare System Blue Ridge.
Background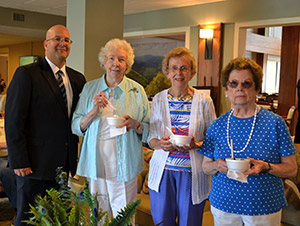 Romick's background provides a diverse knowledge of what it takes to develop a well-functioning community. Notable projects include a $147 million retirement community redevelopment, a $126 million start-up continuing care retirement community, and working with a groundbreaking amenity for senior living communities designed to make residents' lives simpler, healthier and happier.
The U.S. Navy veteran holds a B.A. in Gerontology Administration from Kent State University and an MBA in Marketing from American Public University. Romick succeeds Brenda Yost, who retired from Grace Ridge in January.