Grace Ridge Starts $15 Million Renovations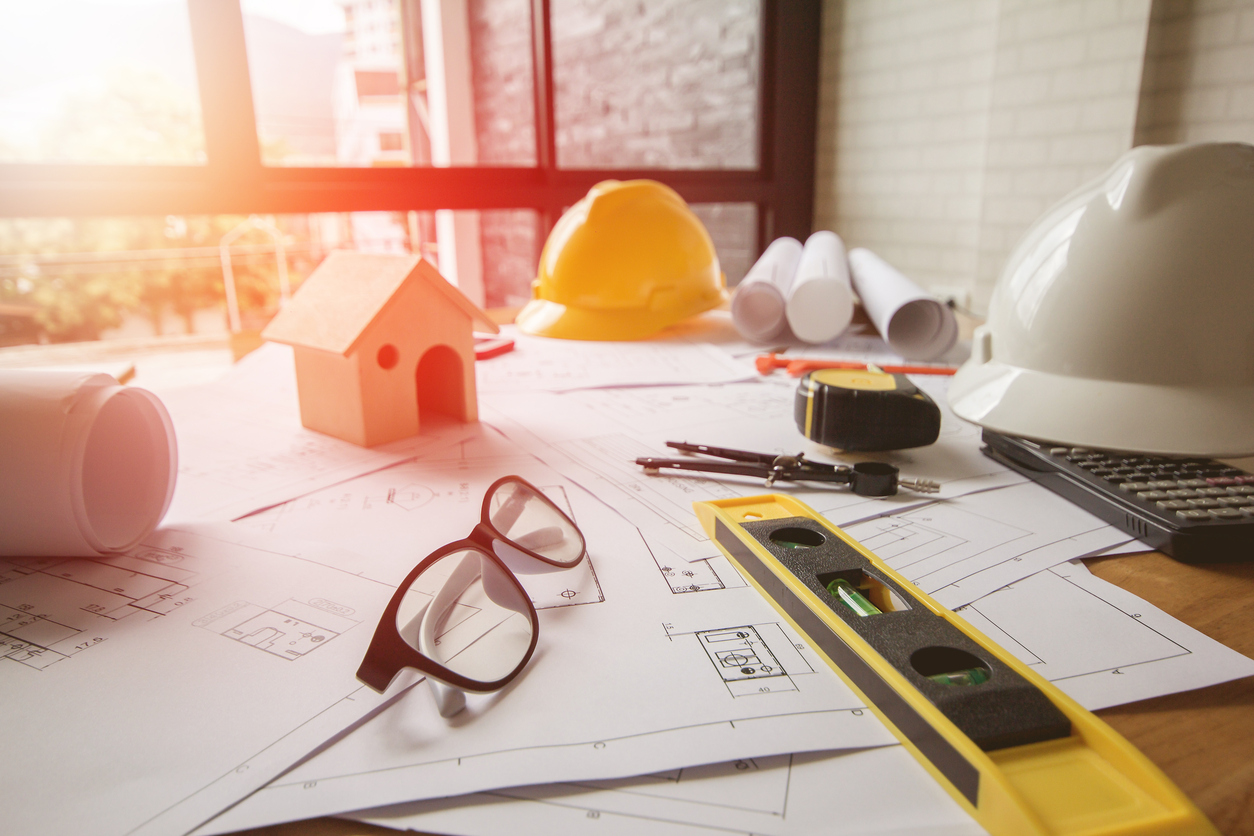 Grace Ridge Renovations
When you have sweeping views of the breathtaking Blue Ridge mountains, you don't want to waste any opportunities to catch a glorious sunset or take in the scenic landscapes.
That's one of the driving forces behind Grace Ridge's $15 million master renovation plan – to better connect the community's lodge feel with the "nature's playground" offered just outside its doors.
"We're working in collaboration with GMK Associates on campus-wide enhancements, which will include revamping the community spaces on the third, fourth and fifth floors to create more user-friendly areas for art, meetings and sports viewing," said Chris Romick, executive director.
Additionally, several independent living cottages are getting a facelift and Romick noted one of them sold even before the renovations were complete. "They're going to be gorgeous, in-demand homes. We're tearing down walls, opening up the space and giving them a whole new modern look and feel."
Heart of the Community
The most significant upgrade residents will experience is the transformation of the first floor – from a "blank hallway" to a welcoming and vibrant café and lounge.
The café will offer lighter, grab-and-go fares like pre-made salads, sandwiches and baked goods, as well as beer and wine. The focal point will be an outdoor seating area with a retractable awning for sunshade, propane fire circle for chilly winter nights, unobstructed mountain views and plenty of fresh air.
"It will be a place where residents can sit and relax with an ice cream cone, or stop in to pick up a morning coffee and fresh croissant before heading out for the day," Romick said.
The café will be interconnected with the game room, which will also undergo a significant transformation to a lounge and club-like environment. Gone are the seldom-used bowling machine and ping-pong table. In their place will be a 72-inch television and liquor lockers for residents to store their favorite bottle of booze.
"The vision is there will be no doors in these areas and they will be interconnected so residents can just flow in and out of the spaces," Romick said. "It's kind of like the commons area at a college campus where everyone is welcome and comes to gather in the afternoon."
He added, "This will be Grace Ridge's version of a college commons area and will be the heart of our community. A place where our residents can grab a coffee and hang out and talk to people, or sit and watch football on Sunday while enjoying a beer and playing cards with friends."
Coming Soon: Salons, Medical Clinic, Modernized Table Rock Lounge
Other campus-wide improvements include the addition of a medical clinic, spa and beauty salon and remodel of the health care wing and commercial kitchen, which will include an outdoor grill and seating area. Fifth-floor updates include a new mountain terrain-inspired look for Table Rock Lounge, a popular gathering and meeting space for residents.
"We want the space to be more efficient and better complement the panoramic, million-dollar views," Romick said. "Renovations will include more open and connected spaces, new lighting, built-in catering bar, new heating and cooling system, and updated surfaces to enhance the vistas."
Commitment to Grace Ridge and Local Community
Romick added the enhancements will appeal to multiple generations and embrace upscale concepts that will help attract well-traveled, affluent baby boomers to the area.
"It's exciting to continue the upgrades and renovations that started in 2013," he said. "These improvements not only reflect Grace Ridge's commitment to providing the best care and service in the most comfortable and beautiful surroundings, but also the commitment we have to Morganton and Burke County."