Grace Ridge residents share their wisdom for National Mentoring Month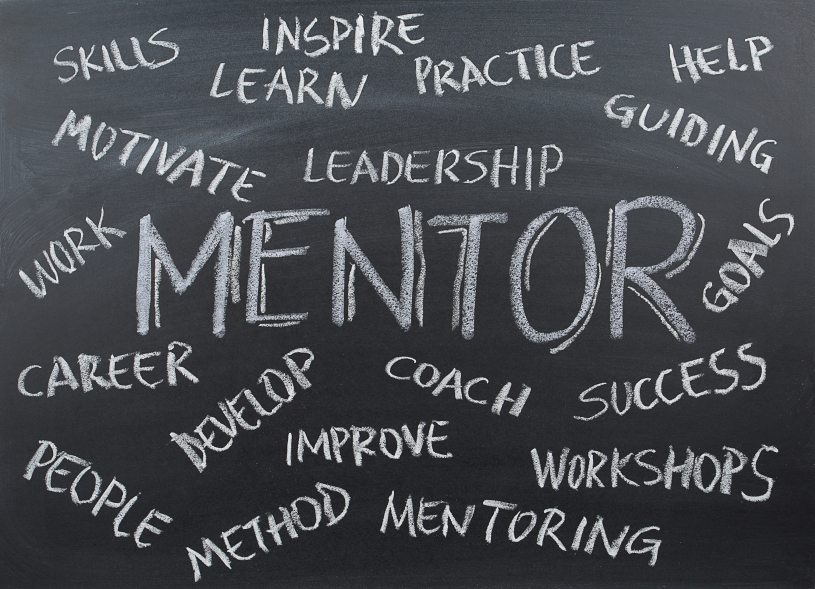 When it comes to successfully mentoring others, you should always give a listening ear, not a speaking mouth. As a lifelong mentor and longtime pastor, Grace Ridge resident Dr. Pat Looper shares these Good Moods words of wisdom during National Mentoring Month.
"I've mentored the youth and family members who have had loved ones pass away. I've also mentored clergy who are taking steps to becoming ordained and am involved with the families of Grace Ridge residents," she said.
Just recently, the daughter of one of her friends called her for some "venting time and counseling." Dr. Looper is quick to note that when advising others, confidentiality is key. "I'm sure people would not confide in me if I didn't keep my mouth shut," she said.
Dr. Looper said she's learned from each and every mentoring experience and encourages others to share their wisdom with others. "I've had so many people mentor me throughout my life. Being a mentor is part of who you are and who you've learned from. We should all be passing on what we've learned to others."
In the case of another Grace Ridge resident, mentoring took on a tax advisor role. For 18 years, Rev. Don Robb volunteered with the AARP Foundation Tax-Aide program, preparing nearly 50 tax returns each year for low-income people. "It was a nice challenge to learn a new skill and use it to serve others," he said, adding that he's also assisted several Grace Ridge residents with their tax preparation.
For Morganton native Bill Allman, mentoring youth and coaching Little League baseball for 15 years was a highlight of his life. "It was the most enjoyable thing to take teens and young boys each summer, spend quality time with them and teach them about life and baseball," he said.
In addition to coaching, Allman also mentored a 14-year-old boy for a year at the request of his mother. "She thought I would be a good mentor for him because she knew I did a lot in the community. When he called and asked if I would be his mentor, I thought 'How can I say no to this young man?'"
It turns out, the relationship benefitted them both. "I was amazed how easy it was to become acquainted with a young person I had never seen before and watch it grow into a situation that was good for both of us," Allman said. "It's a great feeling to know I was able to help steer him in the right direction, but it helped me probably as much as it helped him."
As board chair of Western Piedmont Community College and Burke County Health Department, Allman's mentoring continues today. The former Morganton Young Man of the Year (1962) and Morganton Man of the Year (1999) credits his own childhood mentor with paving the way for a life of guiding those who are less fortunate. "My mentor is the one who got me started in life in the right direction and helping others. I will never forget him for all he did for me."
Learn more about mentoring here:
Presidential Proclamation for National Mentoring Month
Mentor: The National Mentoring Partnership