Grace Ridge's Brenda Yost shares, gains knowledge as CARF surveyor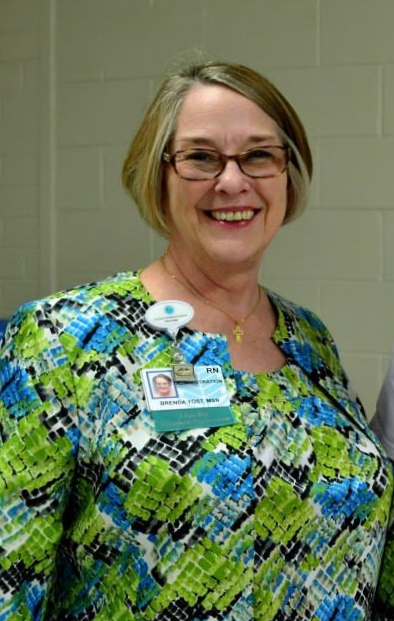 Meet Brenda Yost
With a nursing and administrator career spanning four decades, Executive Director Brenda Yost was eager for the chance to share her vast clinical and leadership expertise with others in the aging services field, while also learning how to improve the quality of services at Grace Ridge.
The perfect opportunity presented itself in 2011, when Grace Ridge underwent its reaccreditation process with the Commission on Accreditation of Rehabilitation Facilities (CARF), the leading independent and nonprofit accreditor of health and human services.
"I joined Grace Ridge in 2009 so the reaccreditation process in 2011 was my first experience with CARF," Yost said. "I quickly became a believer in the organization's mission, vision and values and found it to be well organized, stakeholder-focused and continually striving for excellence."
During their three-day trip to Grace Ridge, visiting surveyors observed Yost's consultative approach and commitment to the accreditation standards and processes and recommended she consider applying to become a surveyor herself.
The CARF Reaccreditation Process
In 2012, after an intensive week of training in Arizona followed by two surveys as a surveyor-in-training, Yost joined the cadre of 1,400 highly qualified professionals responsible for conducting the peer-review survey component of the accreditation process.
"Participating in surveyor training, conducting surveys and keeping up with continuing education activities requires a commitment from both the surveyor and their organization. I'm fortunate that Blue Ridge senior leadership supported my becoming a surveyor from the very beginning," she said.
More than 8 million people are served annually by CARF-accredited providers, which include aging services, behavioral health, child and youth services, employment and community services and medical rehab.
Through active involvement with providers, consumers and surveyors, CARF standards have evolved and been refined over the last 50 years. CARF recognizes the need to assess and review the applicability and relevance of standards, so they are revised slightly every year, Yost explained.
"Being a surveyor helps keep me abreast of the standard revisions and helps ensure Grace Ridge remains part of the 'cream of the crop' of accredited organizations," she said. "I'm very proud that of the 57 Life Plan Communities in North Carolina, Grace Ridge is one of only 19 that are accredited under CARF's retirement community standards manual."
Over the last four years, Yost has been on 15 surveys, including visits to Indiana, Ohio, Oklahoma, Georgia, New York, Pennsylvania and Canada. She offers oversight and consultation in areas such as strategic planning, financial management, corporate responsibility, organizational performance and day-to-day operations.
Her role as a surveyor also gives her a chance to network with other professionals, learn what other organizations are doing and bring back best practices and creative ideas to the Grace Ridge leadership team. "The development of our employee safety committee and launch of a community-wide bottle cap bench project are two great ideas that came from my survey visits to other retirement communities," she said.
An added benefit is the chance to visit some places she's never been and sometimes even squeeze in some family time. "Surveys are conducted at the beginning or end of a workweek, so I've been blessed to be able to tack on some weekend days to see my three children and 14 grandchildren," she said.
Yost describes her surveyor role as a consultative and collegial process that is personally and professionally stimulating, as well as organizationally motivating. "It's wonderful to be involved with an organization that serves as a catalyst for improving the quality of life for our residents and their family members and members of the Grace Ridge team,"she said.