Coloring, dancing, eating and laughing at Grace Ridge!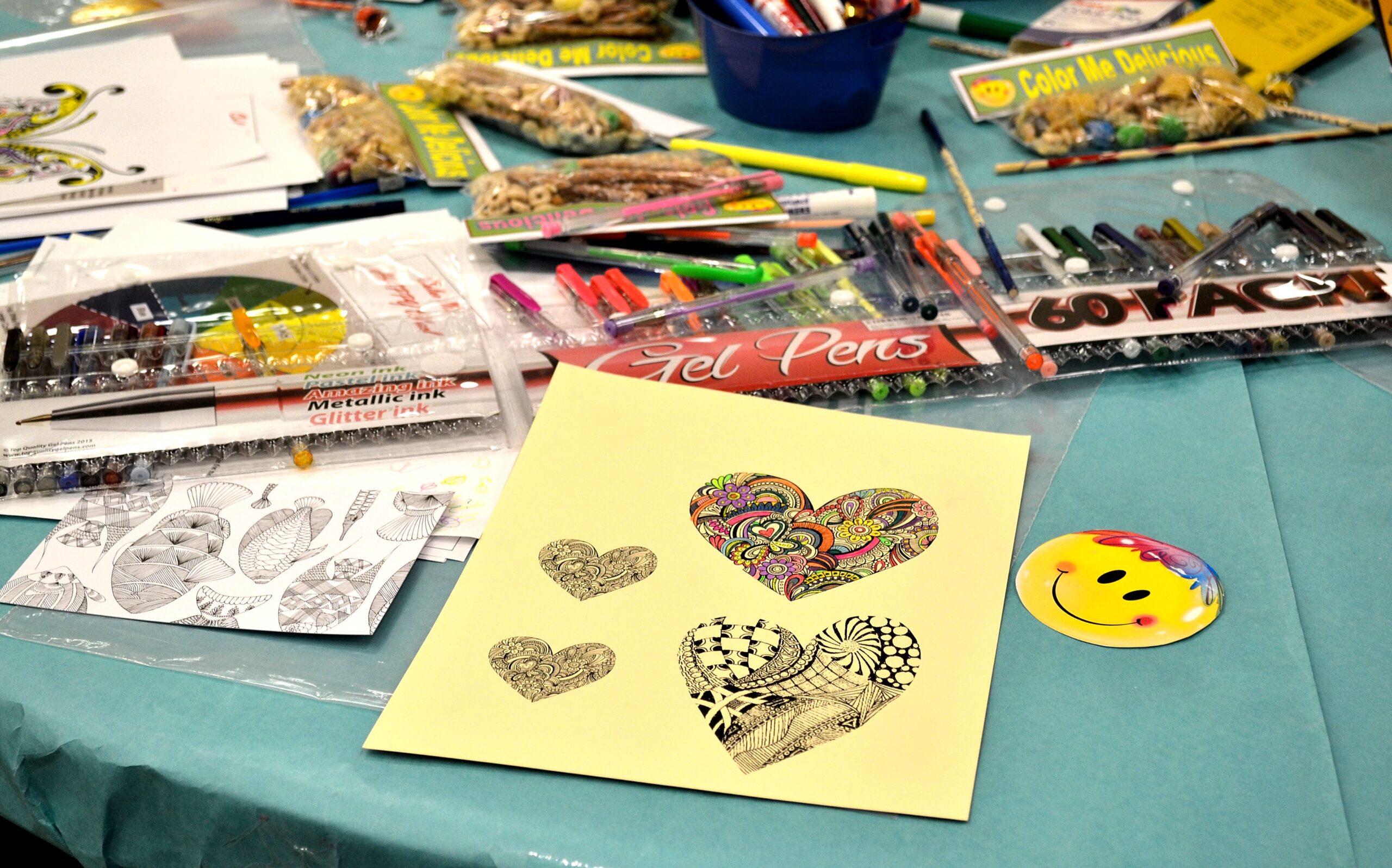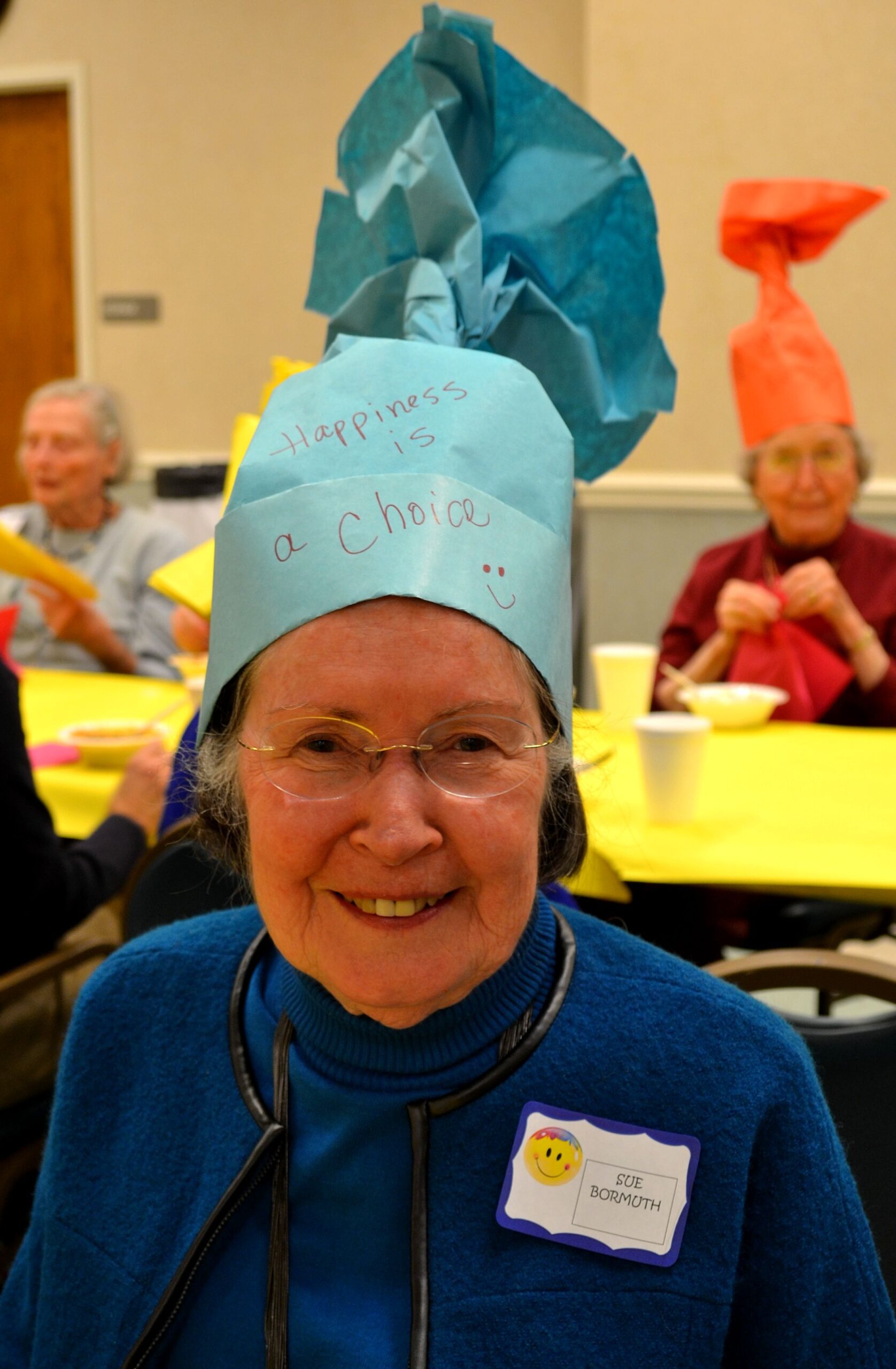 Walking into Grace Ridge's Color Me Happy party on Feb. 12, it was impossible not to break out in a smile that spanned from ear-to-ear.
Tables were strewn with markers, pencils, baggies filled with sweet snacks, crisp white paper and bright blue, yellow and orange paper hats scrawled with feel-good quotes. Good mood-inducing songs like the Happy Days theme and Beach Boys' "Good Vibrations" played, while colorful helium balloons bounced around the room and the scent of homemade chili wafted through the air.
Seated at the tables were 80-plus Grace Ridge residents, friends, sisters, mothers and daughters who enthusiastically colored while chatting, laughing and reflecting on what makes them happy. For some, happiness was spending time with family, while others were just happy to wake up every day or have the chance to enjoy good food and friends. Meanwhile, resident Glenn Lloyd embraced his role as the token male and donned a hat that read, "Happiness is being the only man at this event."
Organized by Evelyn Beaver, director of life enrichment, the event was a coloring party and art lesson rolled into one. An artist and painter, Beaver demonstrated how to shade and blend colors and also highlighted the importance of lighting and paper quality.
"The great thing about coloring is it's so broad that anybody can do it," Beaver said. "You can pick a design that best fits with your abilities, the acuity of your vision and the steadiness of hands. It can be a very simple design or a complex one – all that matters is that you enjoy it."
Resident Gay Nelson loves coloring so much she has two full bags of books she works on nearly every day. Most of her collection of completed works is stored in clear page protectors in three-ring binders, but her favorite pieces are proudly displayed in frames throughout her home.
"The first time I tried coloring, I was just sucked in. It's addictive!" she said. "You don't need any artistic talent and you don't have to draw anything. You just find a black and white picture that appeals to you, you fill it in with color, and by golly, it turns into something."
Sprinkled into the coloring fun were raffle prizes, dancing to Pharrell Williams' "Happy" and a Conductorcise® break, where Lloyd led a conga line march around the room while everyone carved the air with their wooden dowels to "The Stars and Stripes Forever."
Some attendees took their coloring seriously – mixing colors, shading and meticulously coloring intricate designs. Others preferred simple, color-by-numbers designs that focused less on staying in the lines and more on socializing. Either way, the Color Me Happy event proved to be a sure-fire way to put Grace Ridge residents in a Good Mood.
Want to learn about the benefits of adult coloring? Check out these articles: