Budget-Friendly Healthy Eating Tips for Older Adults
Making informed food decisions and developing sound eating habits is an important part of healthy living, but for older adults on a budget, it can be difficult to make the healthiest choices. Fortunately, there's plenty of free information available online through reputable resources such as ChooseMyPlate.gov, EatRight.org, American Heart Association, National Institute on Aging and American Diabetes Association.
10 tips that are healthy for you and your wallet
Before you head to the grocery store, make a list and stick to it. Resist impulse buys.
Don't shop when you're hungry. Eating before you go will help you avoid unnecessary purchases.
Ask about discounts. Some grocery stores have senior discount days or other special deals for older adults.
Go generic and consider store brands. Compare the ingredients list and nutrition label. Many times, the generic brand is just as nutritious as the name brand – that includes eggs and milk.
Weigh the cost of convenience. Buying a microwavable meal or yogurt in individual cups is typically more expensive than buying the item in a less convenient form or cooking the item yourself. This applies to shredded cheese, instant rice and oatmeal, and pre-cut vegetables and fruit.
Look at unit prices in the corner of the price tag at most grocery stores. If that isn't listed, use your phone (or bring a calculator) and divide the price by the number of ounces listed on the product box or bag. The cheaper the unit price, the better the deal.
Freeze foods before they go bad. Foods that freeze well include meats, Brussels sprouts, cruciferous vegetables, root vegetables, okra, onions, collards, peaches, berries, pumpkin, squash, overripe bananas (to use in recipes and smoothies), herbs (frozen in water or oil), baked goods and breads, sauces and casseroles. Fruits and vegetables with high water content might not freeze as well and will be mushy when they thaw. Avoid freezing lettuce, cucumber, cooked egg, cooked rice, gelatin, mayonnaise, mayo-based salads (tuna, egg), sour cream, cooked pasta and cream-based soups and sauces.
Don't shy away from buying frozen or canned. Often, frozen produce is less expensive and more nutritious than fresh produce because it's frozen at the peak of freshness. Choose low-sodium canned items or rinse off the canned food item with water before cooking.
Whenever possible, buy seasonal. Strawberries purchased in the winter are going to be more expensive than in the summer months. Look for seasonal items like squash, dark leafy greens, apples and root vegetables in the winter.
Ditch those expensive habits and "guilty pleasures" like soda, candy, chips, expensive meats and cheeses, alcohol and cigarettes. Want to help your health and your wallet? Try to limit yourself to one "treat" item per grocery store visit.
Why should you pay attention to what you eat?
As people age, they experience natural bodily changes that cause an increased risk of muscle loss, B12 deficiency, bone loss, dehydration/loss of thirst, constipation, heart disease, insulin resistance and skin tears.
While age is nothing to fear, it is something worth paying attention to. Not all signs of aging are inevitable. A person who eats a healthy, balanced diet, does aerobic and strengthening exercises regularly and maintains a healthy social life can mitigate disease risk and likely prevent becoming what many people describe as a "frail" or "feeble" older adult.
Many people have the misconception that frailty is inevitable with age when, in actuality, frailty is almost always associated with poor self-care and poor mental health. These components of health are interconnected; taking good care of the body may lead to taking good care of the mind and vice versa.
Many older adults have cared for others for so long they have forgotten to take care of themselves. Think of one easy way your bodily or mental health could be improved. There's your starting point. Remember that lifestyle changes take time to become habits. Be sure to give yourself grace and be kind to yourself.
We've all heard the saying, "You're only as old as you think you are." Age is the fulfillment of a natural and wonderful stage of life, no stereotypes required. Why not enjoy as much of life as possible – no matter what age?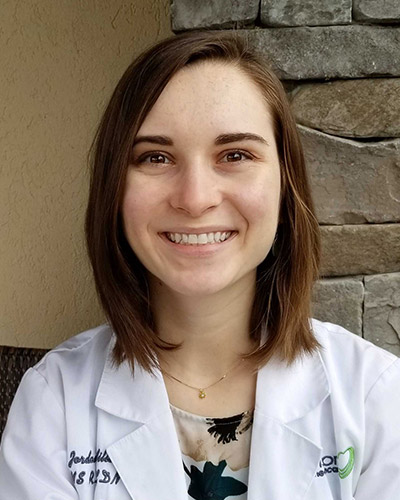 Jordan Wingate is a Registered Dietitian Nutritionist with the Commission on Dietetic Registration and a Licensed Dietitian Nutritionist with the NC Board of Dietetics and Nutrition. At Grace Ridge Retirement Community in Morganton, NC, she enhances residents' quality of life through food by providing medical nutrition therapy and nutrition counseling.