At Your Service! Grace Ridge Concierge Program Lends Helping Hand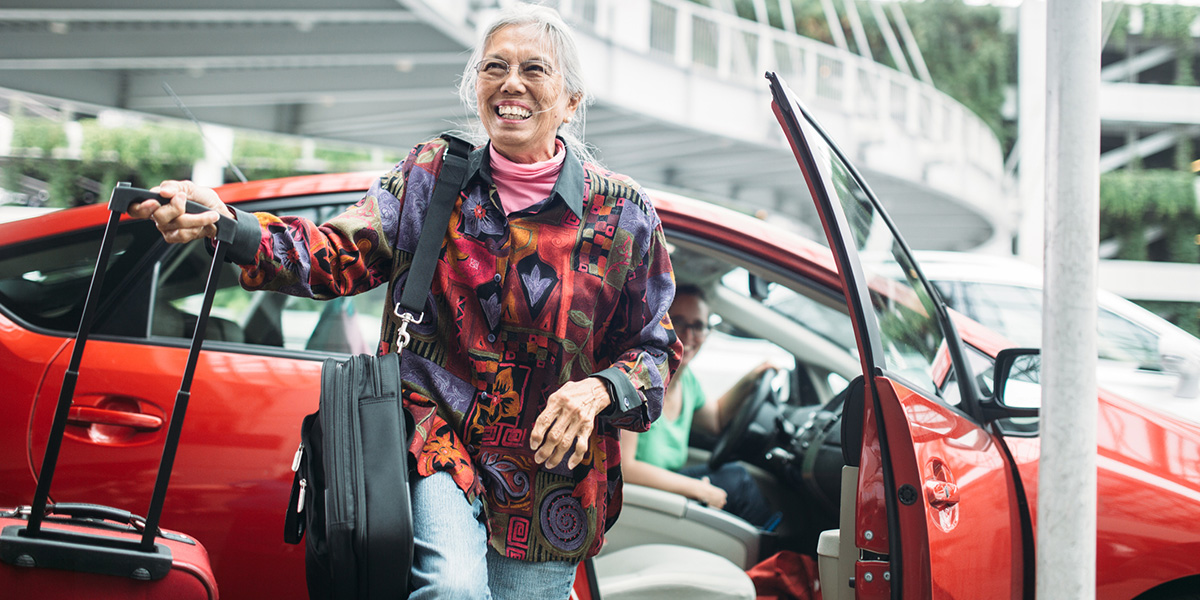 Make anniversary dinner reservations. Check. Schedule dentist appointment. Check. Shop for Christmas presents. Check. Book flight to NYC. Check. Get oil changed in car. Check. Buy tickets to CoMMA show. Check.
Thanks to Grace Ridge's new concierge program, these services – and so many more – are available to residents with just one phone call.
Residents focus on enjoying retirement. We'll handle the rest.
"When you're retired, you don't want to deal with frustrating errands and spend all your time waiting on hold to make appointments – you want to relax and have fun," said Evelyn Beaver, life enrichment director.
"That's why we've developed this concierge program – to enhance our residents' lives," she said. "By eliminating the day-to-day worries and other stressful responsibilities, they can focus on living vibrantly."
From bill paying to bucket list adventures
Concierge services are divided into six primary offerings to help residents manage their daily schedules, activities and tasks: personal, home, shopping and errands, entertainment and leisure, travel and technical.
Personal services include making salon and spa reservations, providing respite for family members, pet sitting, housekeeping and companionship.
Home services include meal preparation, ironing, assistance with organization projects and house sitting.
Personal shopping and errand services include private transportation, grocery shopping, purchasing gifts and prescription pick-up.
Travel services include airport transportation, packing assistance, and hotel, rental car and flight arrangements.
Technical services include smartphone and computer support and helping residents set up the LifeShare mobile app.
Entertainment and leisure services include making dining reservations, acquiring sporting and event tickets and helping residents make their bucket list dreams come true.
"Our concierge professionals can take care of anything – either by performing the service themselves or by safely and efficiently outsourcing the job," Beaver said. "The goal is to match individuals to appropriate tasks, whether that's picking a loved one up from the airport, taking a pet to the vet, or providing meaningful companionship."
Pricing and availability
Concierge services are offered Monday through Friday from 8 a.m. to 5 p.m. The cost is $25 per hour, with a 1-hour minimum. Residents interested in services after-hours, weekends and holidays services can call (828) 234-8328 for availability and pricing.
Monthly packages are also available. The platinum package includes 3 hours of service for $60 month; the gold package includes 2 hours of service for $42.50 a month and the silver package includes 1.5 hours of service for $32 a month. "Gift certificates are available and make the perfect gift for a loved one," Beaver added.
"We promise to take care of whatever needs to get done so our residents can live their best retirement life," she said. "Whether it's easy or extraordinary, no request is too small or too big. Simply put: Their wish is our command!"
For more information about Grace Ridge's concierge program, visit https://www.localhost:10005/lifestyle/concierge-services-program/. To book a service or order a gift certificate, call (828) 580-8328 or email concierge@blueridgehealth.org